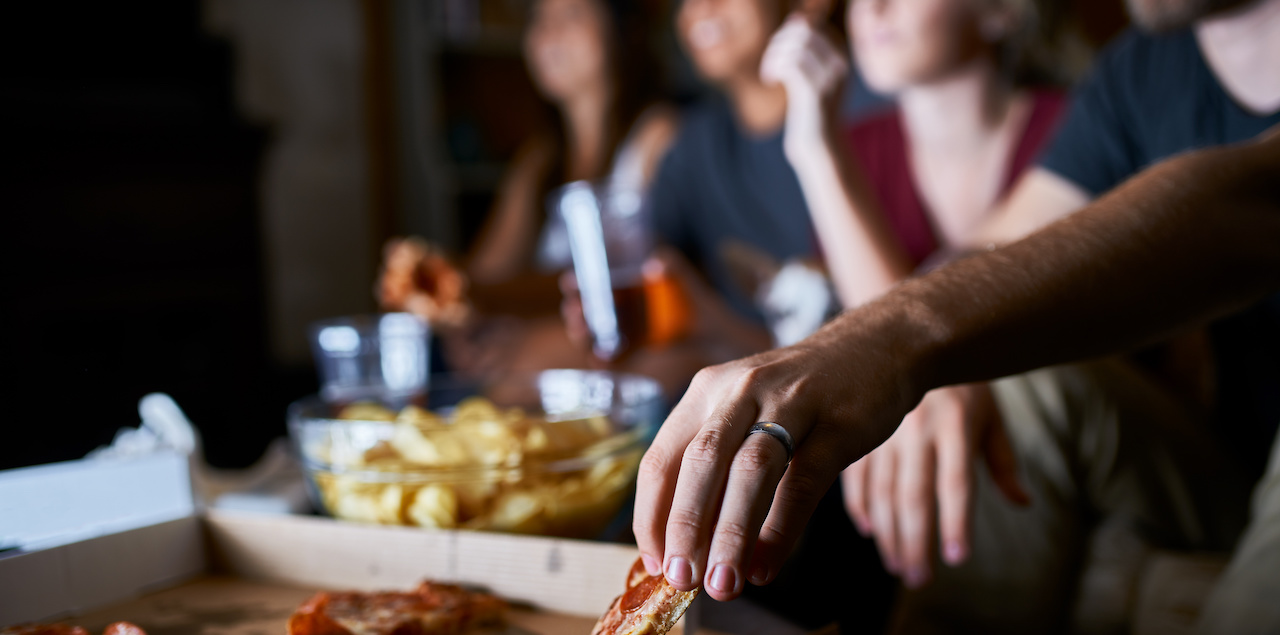 What's proper Bunco etiquette? Here's how to play Bunco like a professional
You know the Bunco game rules; now know the Bunco rules of the room
We've extensively covered
how to play Bunco and the game rules
, including how to move through different rounds played, handling an odd number of players or just four players, or
eschewing traditional six rounds
,
house rule variations
,
mini Bunco game rules and table stakes
, and even a
free downloadable Bunco table tally sheet
.
Now it's time to talk about Bunco social protocol. If you're playing Bunco at a family game night or with friends as the social dice game was designed to be played, there are rules of the room and rules of etiquette that players should follow to ensure everyone has a good time.
First, some basic social reminders
Be on time before the game begins.
If you are playing in a group, arriving on time is crucial as it helps to keep the game on schedule. Delaying the start of the game can throw off the schedule and frustrate other players.
Be respectful of other players.
Treat them with kindness and avoid making negative comments or criticizing their rolls. Remember, the game is all about having fun and socializing.
Never cheat.
It sounds trite, but it's temptingly easy to flip one of the three dice if someone rolls too far off the table or everyone has their back turned momentarily. Keep track of the score sheet openly and honestly, too. If you need clarification on a number or roll during a dice match, ask as each player rolls.
Stay focused and put down your phone
Stay focused and avoid checking your phone
while you play Bunco. If you're playing with kids or teens, consider a screen-free rule: anytime someone is at one of the three tables, no devices are present (
unless you're playing Bunco online under the table with us!
)
Bunco is a social game, but avoid chatting "too much"
with others. This will help keep the game moving smoothly and prevent delays, but whispering to other tables or players can feel like you're talking about others.
Help others keep score and track of the next round.
Good bunco protocol is keeping score accurately. Be sure to double-check your math before announcing your score to avoid disputes. It's also important to keep track of the number of the round you're playing, since the round number determines scoring. It's easy to forget, and staying focused on the game helps everyone at the table.
Be a good host and guest by bringing Bunco prizes and food
If you are hosting a bunco game, it is important to be a good host.
Provide snacks and drinks for your guests and clearly explain the game's rules. Answer any questions your guests may have and ensure everyone is comfortable with plenty of drinks and snacks.
Bring prizes or food as a sort of Bunco pot-luck.
In-person games often reward people with the most points, the winning teams, most mini Bunco rolls, or other dice rolling quirks with fuzzy dice or other prizes. To help make the game more interesting, bring a prize worth winning. Best case, bring something you would want to win.
Be gracious on the winning team or the losing team
Recognize everyone will likely pass through the head table
, so be patient. During in-person games, most people want to be at the head table. Be patient and gracious as Bunco groups rotate through. For details about how the winning team moves and the losing team shuffles around the middle and lower tables,
visit our Bunco game rules
.
Celebrate other tables and players at each table.
When someone rolls a Bunco or one table of Bunco players gets on a lucky roll streak, celebrate with them and share in their wins and losses.
Don't let sitting at the head table go to your head
When you're at the head table, don't let it go to your head.
Bunco is a game of chance, so accept the way the dice rolled, and don't be the only player to take it too seriously when the head table rings the bell to start.
Take your head table responsibility seriously.
When the head table scores 21, the rest of the room heeds the end of the game. The team at the head should announce the start and end clearly (usually someone rings the bell).
Whether playing in a Bunco group or hosting Bunco parties at home, remember to be respectful, stay focused, and have fun!